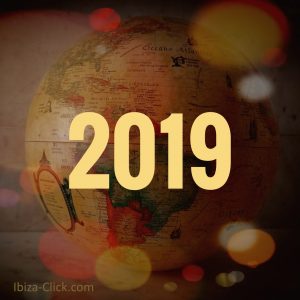 Like every year at this time, from Ibiza-Click prophecies and predictions offer for the new year. This 2019 It also talks about the proximity of a third world war (a classic); of weather problems, natural disasters, tsunamis, Meteorites ...
Prophecies and predictions highlights for this 2019 They are the following:
Attempted murder of Vladimir Putin, perpetrated by his own security team.
Donald Trump will suffer a mysterious illness y un miembro de la familia del presidente estadounidense será víctima de un accidente de tránsito.
great earthquake on the West Coast of the United States of America, caused by the San Andreas fault. It is also Canada could take place a great earthquake.
Third World war, a war that will be waged between two superpowers and will last 27 years. Increased terrorism in Europe and religious extremism in the Middle East
US recession global impact, tras la guerra comercial con China ya que acabará extendiéndose por todo el mundo.
The 21 January marks the beginning of the apocalypse. Blood Moon bodes extremely serious events
Ibiza-Click.com
IBIZA'S MOST VISITED CULTURE AND LEISURE SITE
Like every year at this time, desde Ibiza-Click ofrecemos las profecías y predicciones para el nuevo año. This 2019 It also talks about the proximity of a third world war…