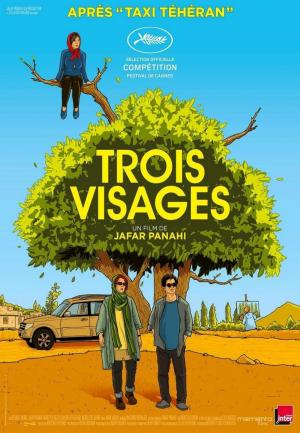 Pakistani tape is rokh (three faces) it projects the 14 Can Jeroni June, in the cycle Friday film. Portrays a brilliant reflection, Road Movie format a jammed society patriarchy, directed by Jafar Panah, Winner Best Screenplay (equally) at the Cannes Festival 2018.
three faces (three faces) He tells how a famous Iranian actress receives the disturbing video of a young woman asking for your help to escape her conservative family. Then asks his friend, Jafar Panahi film director, help you understand if it is a manipulation. Together, undertake road to the village of the girl in the remote mountains of the Northwest, where ancient traditions continue to govern local life.
FRIDAY FILM SEASON
Se rokh (three faces)
Cultural Center Can Jeroni
Sant Josep de sa Talaia
Friday, 14 June 2019
21:00 hrs.
Free entrance until full capacity.
Ibiza-Click.com
IBIZA'S MOST VISITED CULTURE AND LEISURE SITE
Pakistani tape is rokh (three faces) it projects the 14 Can Jeroni June, in the cycle Friday film. Portrays a brilliant reflection, en formato Road Movie…