FRIDAY FILM WITH TARIK SALEH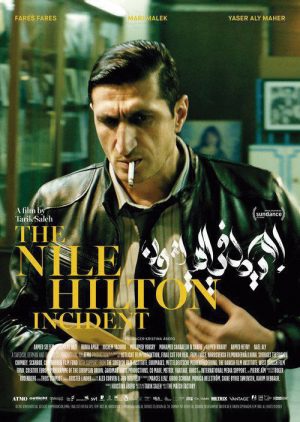 Swedish thriller, Cairo Confidential (The Nile Hilton Incident) cycle Friday Film, it projects the 9 November to the 20:30 hours can Jeroni (San Josepde sa Talaia). A portrait about individual corruption, directed by Tarik Saleh, Hollywood section shows the best black genre.
Noureddine, a corrupt detective with a bright future in the police force, whose main purpose is not exactly doing good but get rich, It is sent to the Nile Hilton hotel, where just they discovered the body of a beautiful woman. The identity of this, its connections with the elite of Cairo and other more personal incidents eventually leading to Noureddine to make important decisions and to discover himself.
FRIDAY FILM SEASON
The Nile Hilton Incident
Friday, 9 November
20:30 hrs.
Can Espacio Cultural Jerome
Sant Josep de sa Talaia
Free entrance until full capacity
Ibiza-Click.com
IBIZA'S MOST VISITED CULTURE AND LEISURE SITE
Swedish thriller, Cairo Confidential (The Nile Hilton Incident) en el ciclo Viernes de cine, it projects the 9 November to the 20:30 hours can Jeroni (St.…