THE HERITAGE OF IBIZA GOURMET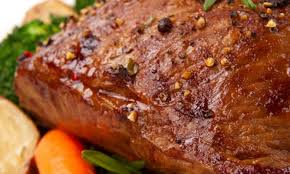 A new edition, the eighth, Gastronomic Heritage is underway in Ibiza. Until the 31 March of 2019 They are offering a special themed menu at a fixed price of 20 EUR (drinks not included) the restaurants: Ca n'Alfredo, La Cava and CBBC Restaurant Ebusus, In the city center; El Hotel Pacha and Sa Nansa, Eight Avenue in August; Mikasa Hotel Ibiza and Ibiza IT, both in the marina of Marina Botafoc; El Cigarral, the Eixample, and Casa Maca, Cas Mut.
For this edition, the chefs have designed an inspired both the Ibizan gastronomic tradition as in the kitchens of other countries or cities declared World Heritage by UNESCO menu. Like this, without leaving Ibiza, you can taste dishes from the cuisines of Argentina, Italy and Morocco, In addition to discovering the cuisine of Toledo and Florence, or the Italian region of Piedmont. In proposals it is from classical formulas to new forms ibicenco recipes for cooking common ingredients island cuisine, besides very juicy examples of stove as close as Italian and Maghrebi.
On the other hand, on Cooking workshop Marga Orell ha puesto en marcha diez cursos orientados a las familias y particulares para aprender a cocinar platos de la cocina turca, Mallorca, india, Mexican, Italian, besides healthy and vegetarian recipes. Oriented professionals, se han organizado dos days devoted to black pig y otras dos centradas in the Ibizan lamb.
Ibiza-Click.com
IBIZA'S MOST VISITED CULTURE AND LEISURE SITE
A new edition, the eighth, Gastronomic Heritage is underway in Ibiza. Until the 31 March of 2019 que ofrecen un menú temático especial a un precio cerrado…