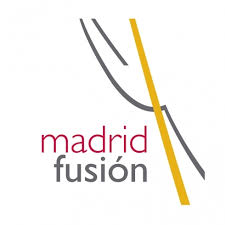 The chefs Iñigo Rodríguez and Joan Roig are the Ibizan representatives editing 2018 Madrid Fusion where they make related to Posidonia different dishes.
The Hall participates Ibiza, stand in the Island Council, in this fair with gastronomic proposal included in the program "Vive la Posidonia".
The program "Vive la Posidonia" It is an awareness initiative that includes various activities, including a cuisine inspired menu in Posidonia 20 Township restaurants Ibiza.
Chefs Hotel Pacha, Iñigo Rodríguez, and restaurant cook Guillemis, Joan Roig, han realizado un showcooking donde han elaborado diferentes platos de los menús posidonia que tienen en sus restaurantes. The proposal by chef Iñigo Rodríguez has been the development of a seaweed salad with crispy scorpion fish and soy vinaigrette and leek; arroz marinero con sepia ibicenca y un flaó invertido.
On the other hand, the restaurant chef Guillemis, Juan Roig, He presented the dish of squid in its habitat, and a cooked fish with garlic and saffron oil.
The aim is to spread the Ibizan cuisine in its fullness, both innovative cuisine represented by Iñigo Rodríguez and Hotel Pacha, como de la cocina tradicional que ofrecen Joan Roig y el restaurante Guillemis en el emblemático barrio de la Marina.
Ibiza-Click.com
IBIZA'S MOST VISITED CULTURE AND LEISURE SITE
The chefs Iñigo Rodríguez and Joan Roig are the Ibizan representatives editing 2018 Madrid Fusion where they make related to Posidonia different dishes. El Ayuntamiento de…