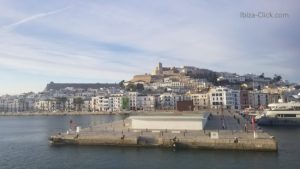 The spring edition of the program Open all year Ibiza begins with activities every weekend until the 5 May on the beach of Talamanca and the Ibiza port Hammer

The program begins on Saturday, 16 March, and ends on Sunday, 5 May. The activities take place both on the beach of Talamanca and Hammer Square, where they have relocated part of activities to mark the reform ride ses Figueretes.
Talamanca, every Saturday the possibility of kayaking will be offered and, Sundays, also you can practice stand-up paddle. In addition to water sports, every Saturday there will be a workshop geared to smaller. By order, You may make crafts with Hama Beads, It will be a recycling workshop, drawings kawaii, there will be a treasure hunt pirates and privateers, parachute games, Easter workshop and mobile workshop with marine motifs to finish, on 4 May, with an aquatic gymkhana. Activities will take place Saturday and Sunday 10.30 to 14 hrs..
Hammer also host of activities on Saturdays, chess classes every two days of the 10.30 at 13.30 hours and afroyin, discipline that combines dance and movement, of the 12 at 14 hrs.. The sport need to wear comfortable clothes and drink.
For further information and to reserve a place you must call 971 39 92 32 o bien enviar un correo a informacioturistica@eivissa.es
Ibiza-Click.com
IBIZA'S MOST VISITED CULTURE AND LEISURE SITE
La edición de primavera del programa Eivissa Abierta todo el año comienza con actividades todos los fines de semana hasta el 5 de mayo en la playa de Talamanca y…