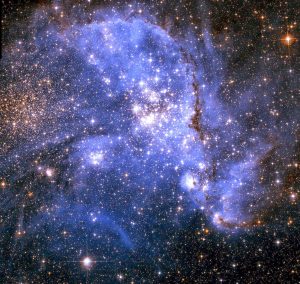 The exhibition The Universe, Yours to Discover It includes striking images of astronomy accompanied by scientific explanations and literary quotations and can be visited at the CEIP l'Urgell, in Sant Josep de sa Talaia until the 17 May.
It is framed in the outreach project activity Science city, launched by the CSIC and FECYT in collaboration with 45 councils.
Look at the sky from the island of Ibiza with the right tools can provide, among other data, spectacular images. An example of this is the universe for you to discover, a photographic exhibition that aims to bring astronomy to the general public through satellite images obtained in different countries.
The universe for you to discover makes a journey through four large blocks: Solar system, stars and nebulae, galaxies and the universe. In all, The works are accompanied by texts that explain what is observed from the scientific point of view, along with fragments of poems or texts by authors of world literature as Lorca, Neruda or Becquer.
Science City is a popular science project that the Higher Council for Scientific Research (CSIC) and the Spanish Foundation for Science and Technology (FECYT) They have launched with municipalities such as Sant Josep de sa Talaia in order that the inhabitants of the Spanish cities know firsthand science and technology today.
Science City was launched in March 2012 and currently it has 45 locations and participants located throughout Spain, one of them in Sant Josep de sa Talaia.
Ibiza-Click.com
IBIZA'S MOST VISITED CULTURE AND LEISURE SITE
La exposición El universo para que lo descubras incluye impactantes imágenes de astronomía acompañadas de explicaciones científicas y citas literarias y puede visitarse en el CEIP l'Urgell, in Sant Josep…