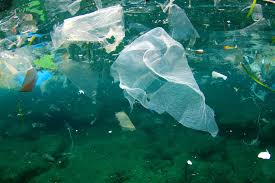 It has presented the initiative Stop Plastic Ibiza, informative and participatory campaign through which the Consell d'Eivissa want to raise awareness and know all the policies that are made to ensure that the island is an island free plastic single-use year 2023.
La campaña incluye una web: eivissastopplastic.com donde se detallan todas las actividades que se desarrollan relacionadas con la supresión de los plásticos de un solo uso y, at the same time, se crea un espacio participativo. Like this, se puede encontrar un mapa y la agenda sobre las diversas acciones que se desarrollarán -paradas informativas, campañas de recogida de plásticos, etc- y los y las participantes podrán subir su vídeo o fotografía.
Además de la actividad promocional de la página web, la actividad de Ibiza Stop Plástico se desarrollará en varias ramas: por un lado la de espacios informativos, y por la otra la preparación de un Plan Estratégico 2019-2023 sobre las medidas a implementar para hacer de Eivissa una isla libre de plásticos desechables.
En la web eissastopplastic.com también se encontrarán recursos audiovisuales de las diferentes campañas de Ibiza Stop Plástico, se dará el altavoz al trabajo realizado no sólo por el Consell sino de todas las asociaciones que trabajan en este mismo objetivo, y se ofrecen consejos para reducir el consumo reutilizando y reciclando correctamente los residuos de plástico.
Ibiza-Click.com
IBIZA'S MOST VISITED CULTURE AND LEISURE SITE
Se ha presentado la iniciativa Ibiza Stop Plástico, la campaña informativa y participativa a través de la cual el Consell d'Eivissa quiere concienciar y dar conocer todas las políticas que…