FILM FRIDAY WITH CAPHARNAÜM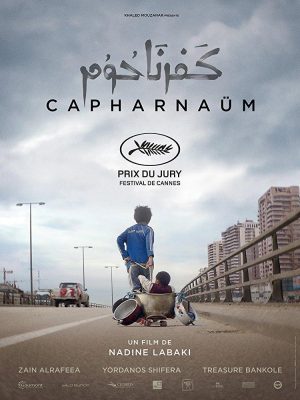 A Lebanese proposal for the Friday film series: Capernaum. A bleak street story, with a dose of tenderness and humor, that gives way to hope. Directed by Nadine Labaki, has been the recipient of numerous awards and nominations.
Capharnaüm tells us how in court, Zain, a child of 12 years, declares before the judge. -Why have you sued your own parents? -For giving me life.
A film dominated by guilt and dictated by political correctness with a well-intentioned message and with a good handling of the camera of this director, also actress and writer.
Friday Film Series
Capernaum
Friday, 11 June 2021
20:30 hrs.
Can Jeroni Culture Space
Sant Josep de sa Talaia
Free entrance until full capacity.
Reservations: entrades.santjosep.org/par-public/rest/evento/
Do you want to know the Ibiza culture and leisure agenda?
Ibiza-Click.com
IBIZA'S MOST VISITED CULTURE AND LEISURE SITE
A Lebanese proposal for the Friday film series: Capernaum. A bleak street story, with a dose of tenderness and humor, that gives way to hope. Directed by…