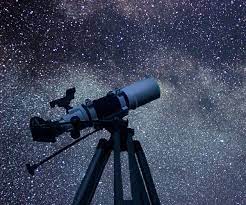 A collaboration agreement has been signed for the management of the Puig des Molins Astronomical Observatory (AAE), with the aim of developing promotional activities, outreach and research on astronomy issues in the city of Ibiza.
The agreement has a grant of 10.000 euros and contemplates the management of the public service to be provided by the Puig des Molins Astronomical Observatory, in accordance with the proposal presented by the AAE in order to carry out activities for the dissemination of astronomy, aimed at society in general, by organizing astronomical observations, open to the entire population, informative talks and conferences, observational demonstrations, using the material available at the astronomical observatory.
Similarly, The agreement also provides for the contribution to the teaching of astronomy in the school environment to the extent permitted by the availability of the members of the group and the carrying out of research plans and collaboration with scientific organizations, both national and international, by launching its own astronomical research and observation projects, as well as integration into projects run by institutions such as the CSIC and other public or private organizations.
Do you want to know the Ibiza culture and leisure agenda?
Ibiza-Click.com
IBIZA'S MOST VISITED CULTURE AND LEISURE SITE
A collaboration agreement has been signed for the management of the Puig des Molins Astronomical Observatory (AAE), with the aim of developing promotional activities, divulgación y de investigación…