WINNERS OF THE AUGUST EIGHT AWARD 2020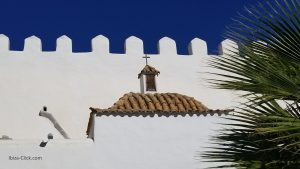 The list of winners of the Consell d'Eivissa Vuit d'agost Award of this 2020 in its different disciplines: Craft of clay; amateur photography; Graphic design; Painting and Research
The juries of the Vuit d'Agost awards 2020, divided into five categories, they met on monday 31 August. After the appropriate deliberations, these were his decisions:
August 8th Prize for Clay Crafts
The jury was chaired by Antoni Ribas Costa Toniet and the members, Laura Julve Martinez, Adrián Ribas Escandell and Antoni Marí Ribas Frígoles. Six papers were presented. The jury unanimously decided to award the artist Alberto Ribas Palermo for the work Posidonia. They wanted to highlight "the quality of the works presented this year to this category and, regarding the winning work, they want to stand out from their originality, good workmanship and good use of mixed media. It is executed with black paste with manganese oxide". The award is endowed with 2.500 EUR.
August 8th Prize for Amateur Photography
The president of the jury was Antoni Pomar Bofill and the members, Lourdes Grivé Roig, Antoni Planells Riera y Germán G. Lama.
Se presentaron doce conjuntos de tres fotografías y el jurado decidió declarar ganadores ex aequo del Premio Vuit d'Agost en la modalidad de Fotografía Amateur la Sra. Lara Carretero Araujo, por el conjunto Ombres d'embarcador, y el Sr. Felipe Ruiz Planells, por el conjunto Creu, ombra, canaló. The award is endowed with 2.500 EUR.
El jurado quiso valorar, Likewise, la calidad de los doce conjuntos presentados este año al Premio y pidió al Consell que se abriera también a fotógrafos profesionales.
Vuit d'Agost Award for Graphic Design
The jury consisted of the following members: Diana Bustamante Frías, Chairwoman, and Ricard Bofill Torres, Carmen Boix Bonet and Verónica Prats Marí, vowels.
Seven designs were submitted and the jury decided, unanimously, award the designer Mrs.. Carmen Barrés Marí for the work Sa Berenada, of which they wanted to highlight "the simplicity, the conceptual synthesis between festivity and design, the freshness and the colors that evoke Ibiza's August". The award is endowed with 2.500 EUR.
Premio Vuit d'Agost de Pintura.
The members of the jury were Catina Costa Marí, Chairwoman, and Josep Marí Marí, Carles Fabregat Sans and Josep Rosales Torres, vowels.
First, The jury wanted to record a very special memory and recognition for the painter Mario Stafforini, who had been named president of this year's jury (and in previous editions) of the Vuit d'Agost Prize for Painting and which has left us this same month of August.
They presented themselves 17 works and the jury awarded the prize to the painter Mrs.. Julia Fraga Serna, for the work Llençol i cistella, de la que destacaron "su buen sentido compositivo, el tratamiento del color y las texturas, la delicadeza y la armonía y que se trata de una abstracción con elementos figurativos y lúdicos". The award is endowed with 2.500 EUR.
Premio Vuit d'Agost de Investigación
El jurado estaba formado por Antoni Tur Torres, presidente, y los vocales fueron Francesc Xavier Torres Peters, Pere Vilàs Gil y Antoni Marí Marí.
Tras destacar la buena calidad de las tres obras presentadas, el jurado, por mayoría, declaró ganadora la Sra. Laura del Valle Villalonga for the work entitled 'Associated deposits present in the Pleistocene outcrops of the island of Ibiza: paleoenvironmental significance '.
They stood out from the winning work in the minutes that "it is a correctly structured work, and developed and with a very wide field work, that delves into some aspects on which there was little bibliography on Ibizan themes. They also want to highlight the important graphic contribution". The award is endowed with 5.000 euros and the publication of the winning work.
Ibiza-Click.com
IBIZA'S MOST VISITED CULTURE AND LEISURE SITE
The list of winners of the Consell d'Eivissa Vuit d'agost Award of this 2020 in its different disciplines: Craft of clay; amateur photography; Graphic design;…