RASPALL CHILDREN'S THEATER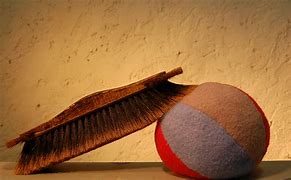 The children's theater show Brush, of the Catalan company Teatre Nu takes place on Friday 15 January at the Cultural Center of Jesus. It is a tale, that is represented with puppets, by Pere Calders who talks about the need to play, imagine and grow in fantasy.
In Brush, of 55 minutes in length, the magical realism of the Catalan author is expressed in this story for children that was collected in 'Chronicles of Hidden Truth' and that Teatre Nu premiered its adaptation to the theater in the year 2021 at the Greek Festival of Barcelona. A proposal that is based "on the complicity and truth of the smallest of the house contrasted with the logic and coldness of adults", as stated by the Catalan company.
The company Teatre Nu, formed by professionals of the performing arts from Sant Martí de Tous (Anoia region), has more than 20 years of experience, during which he has created nineteen montages that have resulted in more than 2.000 functions. This function arrives in Santa Eulària with the help of Sa Xerxa ​​de Teatre infantil i juvenil de les Illes Balears.
children's Theater
Brush
Teatre Nu Company
Friday, 15 in January of 2021
Price: 5 EUR
18:00 hrs.
Tickets can be purchased on the digital sales platform available on the website santaeulariadesriu.com
A capacity of 30% to ensure maximum distance between attendees and that current health regulations are complied with.
Do you want to know the Ibiza culture and leisure agenda?
Ibiza-Click.com
IBIZA'S MOST VISITED CULTURE AND LEISURE SITE
El espectáculo de teatro infantil Raspall, of the Catalan company Teatre Nu takes place on Friday 15 January at the Cultural Center of Jesus. It is a tale,…