KNIGHTS FROM THE BACK IN CAN JERONI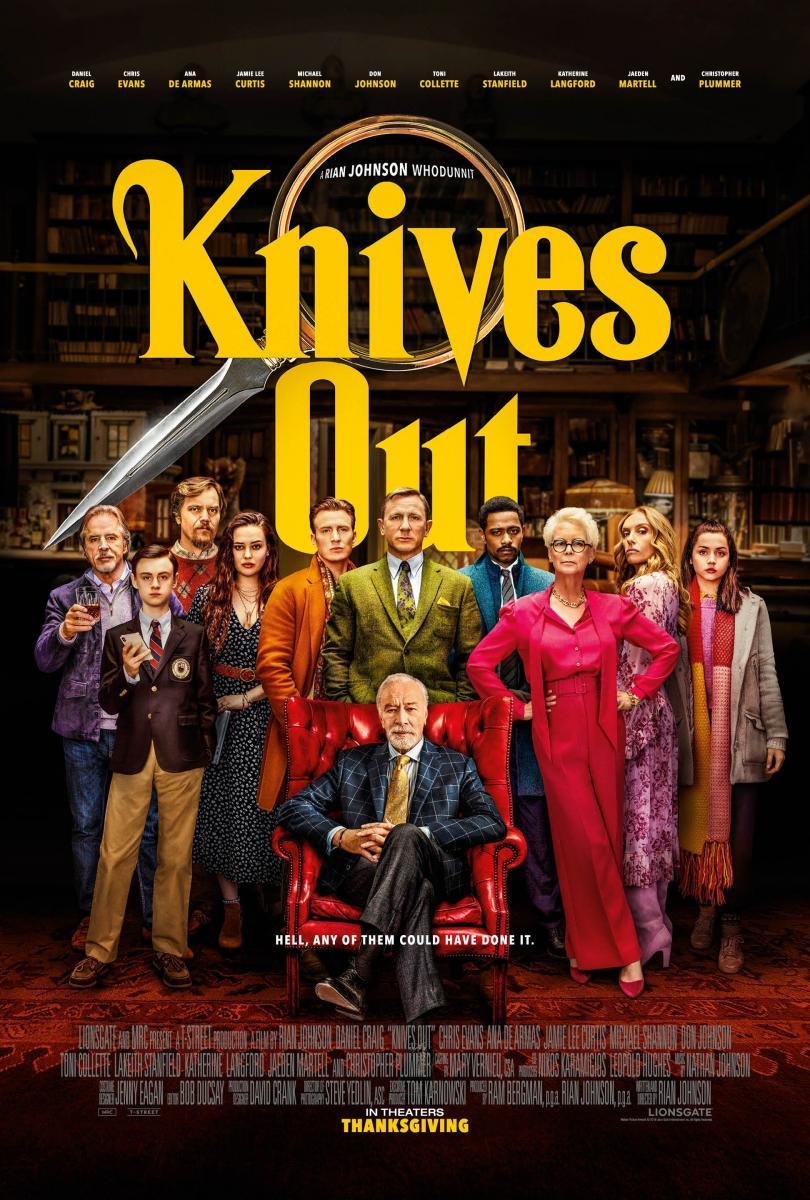 The black comedy Puñales the back (Knives Out) , will be screened in the virtual theater of Can Jeroni on Friday, 22 from January to the 20:00 hrs.. An award-winning Agatha Christie tribute film featuring a great cast and witty dialogue.
Puñales the back places us in the moment when renowned mystery novelist Harlan Thrombey (Christopher Plummer) He is found dead in his mansion, just after his family celebration 85 birthday, the inquisitorial and courteous detective Benoit Blanc (Daniel Craig) It is mysteriously recruited to investigate the matter. It will move between a network of lies and false clues interested in trying to discover the truth behind the death of the writer.
Para accede a la Can Jeroni Virtual Cinema Room es necesario rellenar el formulario de registro que se encuentra en el enlace: cultura.santjosep.org/
Through this registration you will be sent via email access to the film, which is available from Friday, 22 from January to the 20:00 hours until Sunday, 24 from January to the 24:00 hrs..
Do you want to know the Ibiza culture and leisure agenda?
Ibiza-Click.com
IBIZA'S MOST VISITED CULTURE AND LEISURE SITE
La comedia negra Puñales por la espalda (Knives Out) , will be screened in the virtual theater of Can Jeroni on Friday, 22 from January to the 20:00 hrs.. A…