Ibiza Fairground hosts on Tuesday 5 November, a new edition, third, of vivete, a congress on emotional intelligence dedicated to young. This year, participate in the event: Irene Villa, writer and journalist; Juan Pablo Escobar, son of the famous smuggler and Miriam Fernández, singer and actress.
The three speakers have forged a life and career governed by emotional intelligence and today are an emblem self improvement. Since the 09:00 and to the 14:00 hours are scheduled lectures and conferences with the aim of "to value the life stories of people who lived situations that changed their essence sometime", say from the organization. "Share with them your experience will help us reflect on our own way and incorporate some teaching", Add.
For this edition of the congress Vívete, the speakers are as follows: Pablo Escobar will one of the most demanded speakers internationally and writer of the best seller Pablo Escobar my father and Pablo Escobar in flagrante. On the other hand, Irene Villa He is writer, journalist and lecturer and was the victim of ETA with only 12 years. Miriam Fernández It is swimming champion, singer and actress.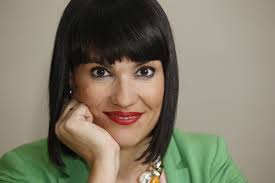 vivete articulates his speech about an end: strengthening references that can exercise example and guidance at a time of general confusion. A crisis of values ​​in turbulent times and where young people are the group most exposed and vulnerable. The conference is back with Ainhoa ​​Arbizu journalist and as host, responsible for articulating this interesting program of lectures and talks.
Irene Villa (photo: gestionandote.com)
Ibiza-Click.com
IBIZA'S MOST VISITED CULTURE AND LEISURE SITE
Ibiza Fairground hosts on Tuesday 5 November, a new edition, third, from Vívete, a congress on emotional intelligence dedicated to young. This year, in…