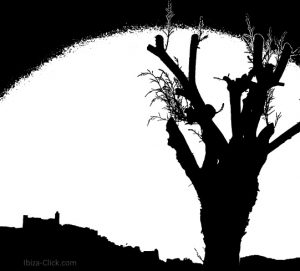 It was published in the Official Bulletin of the State (BOE) on Royal Decree 463/2020, of 14 March, whereby the alarm state is declared for managing the health crisis situation caused by the COVID-19.
The World Health Organization raised last 11 March of 2020 the state of public health emergency caused by COVID-19 international pandemic. The speed of evolution of events, national and international scale, It requires the adoption of immediate and effective measures to address this situation. The extraordinary circumstances of form, without a doubt, a health crisis unprecedented and enormous scale both by the very large number of citizens affected by the extraordinary risk as to their rights.
During the term of the alarm status people may only use public roads used to carry out the following activities:
to) Food procurement, pharmaceutical products and staple.
b) Attendance at, services and establishments.
c) Scroll to the workplace to carry out their work performed, professional or business.
d) Return to the place of habitual residence. e) Care and elderly care, lower, dependent, people with disabilities or persons especially vulnerable.
f) Scroll to financial institutions and insurance.
g) Due to force majeure or necessity.
h) Any other activity of a similar nature must be individually, unless it is accompanied persons with disabilities or other cause.
the opening is suspended public premises and retail establishments, except for commercial establishments food retailers, drinks, products and necessities, pharmaceutical establishments, doctors, optical and orthopedic products, hygienic products, hairdressers, newspapers and stationery, automotive fuel, watertight, technological and telecommunications equipment, pet food, Internet commerce, telephone or correspondence, Laundry Services. It is suspended any activity or facility opinion of the competent authority to involve a risk of contagion.
Services in public passenger transport by road, rail, air and sea that they are not subject to public or obligations public service contract (OSP), transport operators will reduce the total supply of operations, at least, a 50 %. By resolution of the Minister of Transport, Mobility and Urban Agenda may change this percentage and set specific conditions to respect.
BOE with Royal Decree 463/2020, of 14 March, whereby the alarm state is declared for managing the health crisis situation caused by the COVID-19:
Ibiza-Click.com
IBIZA'S MOST VISITED CULTURE AND LEISURE SITE
It was published in the Official Bulletin of the State (BOE) Royal Decree 463/2020, of 14 March, whereby the alarm state is declared for management…