BIOGRAPHIC DOCUMENTARY ABOUT ESCROW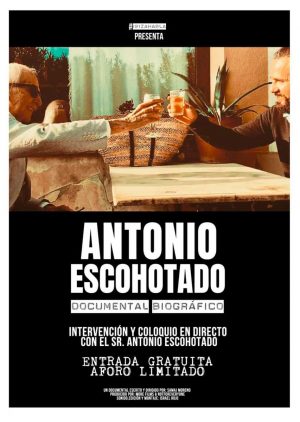 Antonio Escohotado, biographical documentary is an interesting retrospective of the hippy movement in the Ibiza of the 70, in which the philosopher took an active part. Ibiza Speaks organizes the screening of the work scheduled for Thursday 13 May.
His actor, Samaj moreno has made a documentary in which characters such as the band P paradeink Floyd, Roman Polanski, Orson Wells, Elmyr De Hory and many more. Escohotado confesses extravagant anecdotes from when the Amnesia nightclub was founded or when he was accused of trafficking in hard drugs.
A tape that will not leave you indifferent and that is not recommended for children under 18 years. The projection is free, although you have to reserve the ticket. In addition, There will be a live discussion with his own Antonio Escohotado.
Documentary film
Antonio Escohotado, biographical documentary
Thursday 13 May 2021
19 hrs.
Can Ventosa Cultural Center
Ibiza
For the reservation of tickets: culturaentradesonline.eivissa.4tic.com
Do you want to know the Ibiza culture and leisure agenda?
Ibiza-Click.com
IBIZA'S MOST VISITED CULTURE AND LEISURE SITE
Antonio Escohotado, biographical documentary is an interesting retrospective of the hippy movement in the Ibiza of the 70, in which the philosopher took an active part. Ibiza Habla organizes the screening of…