THE HERITAGE VALUE OF THE CHURCHES OF IBIZA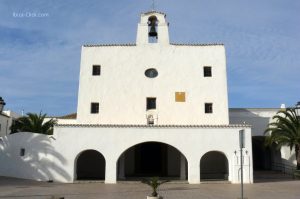 The heritage value of the churches of Ibiza is reinforced. The Consell d'Eivissa and the Bishopric have signed a collaboration agreement to promote and disseminate the cultural heritage of the island's churches, as well as their respective historical sets.
The agreement to value the patrimonial value contemplates the opening and surveillance, information to the public and promotion of the heritage of the churches of Sant Jordi, San Jose, Sant Antoni, San Miguel, Santa Eulària, Jesus, Saint Peter (Convent) and the Cathedral of Ibiza. All temples will remain open for a total of 20:00 weekly hours from Tuesday to Saturday from 10:00 to 14:00 hrs., except for the Cathedral, which will have a visiting hours of 35 weekly hours during 10:00 to 14:00 and 17:00 to 20:00 hrs..
The budget for this year 2020 is of 80.000 euros and is the possibility of offering residents and visitors a close look at the particular architectural characteristics of these temples, as well as visits to its interior, that often house works of art that are part of the important historical and cultural heritage of the island.
Ibiza-Click.com
IBIZA'S MOST VISITED CULTURE AND LEISURE SITE
The heritage value of the churches of Ibiza is reinforced. El Consell d'Eivissa y el Obispado han firmado un convenio de colaboración para promocionar y difundir el patrimonio cultural de…