AUTUMN AND SEX ... IN IBIZA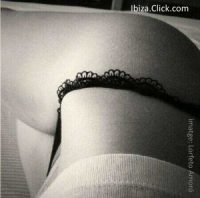 Ibiza in autumn is quiet, relaxed, melancholy… some believe that even too inactive and cold. It is when a metamorphosis occurs in the island. It is the season of change and relaxation where we are filled with sadness and some time passes differently, more slowly. A good time to start some sexual techniques and warm. In addition, avoid the depression characteristic of this windy season and gray.
Now we can spend more time on sex, to push the boundaries, to play ... beyond the limits does not mean that you Owe include whips and electrodes (unless you like). Cualquiera de las técnicas sexuales que impliquen una ruptura con "lo de siempre" os recargará, Since the novedad aumenta la producción de adrenalina and dopamine, chemicals that make you feel good.
A algunas personas les resulta muy excitante hacer el amor en situaciones donde pueden ser descubiertos. No se trata de que te pillen a media faena sino de experimentar la emoción de que eso pueda ocurrir. Making love in a public place or prohibited apela a fantasías de exhibicionismo y voyeurismo. Em Ibiza have many "lonely" corners ...
This is a good time to use sex toys. In Ibiza-Click te lo recomendamos. There are all kinds of models that can Sensations: vibrators, stimulators anales, comforters, pinzas para pezones… Pero también puedes echar mano de los objetos de casa: candles, vegetables, handles brushes…
Especially, try not to be predictable in bed. It is much more exciting not knowing what comes next and give that touch of mystery, drama, suspense and intrigue the relationship as this causes very positive effects.
Ibiza-Click.com
The culture and Ibiza most visited entertainment portal
Ibiza in autumn is quiet, relaxed, melancholy… some believe that even too inactive and cold. It is when a metamorphosis occurs in the island. Es la estación del cambio…