IBIZA AND THE RAINS OF STARS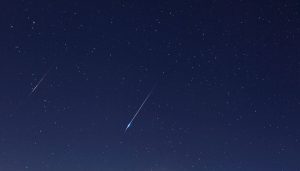 The summer solstice started with a solar eclipse and since the beginning of July it is visible, Also on the island of Ibiza, Comet Neowise at dusk focusing northeast. In addition, we can continue to delight in the summer sky for the star showers.
The (bad calls) star showers are: the Delta Aquarids and the Perseids, popularly known as tears of San Lorenzo. The first of these can be seen carefully from the 12 July, but its peak time will come on 30 July, two days after the full moon, which will somewhat overshadow the 25 meteors per hour that will cross the sky. They seem to radiate from the constellation Aquarius (hence its name) so you have to direct your eyes towards the lower part of the southern horizon. From the southern hemisphere they will look better, by being at the highest point.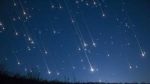 As for the Perseids, begin to see the 17 July and they will peak 12 August, while the Moon is in the waning phase. Rural settings, mountain areas and places away from light pollution typical of large cities are the ideal places to look at the constellation of Perseus, where will they come from 100 meteors per hour, according to the calculations of the Canary Islands Institute of Astrophysics (IAC).
On the other hand, the planets that dominate the summer, in the early hours of the day it is easy to see Venus and Mars, while Jupiter and Saturn shines most of the night at the beginning of the summer, becoming visible only at dusk in the middle of July. During this time of year, attention will also be directed towards the spectacular whitish strip that forms the Milky Way.
The fictitious constellations or groups of stars, they appear as soon as night falls and it is easy to identify the trident formed by Altair, of the constellation of the Eagle; Deneb, of the Swan constellation; and Vega, of the Lira constellation. It is the call summer triangle. Around the Pole Star, Cassiopeia constellations are seen throughout the night, Cefeo, the Cisne, the Dragon and the two Bears. They are also visible from east to west, Pegaso, the Eagle, the Boreal Coronal and Berenice's Hair. Near the horizon some of the zodiacal constellations can be seen throughout the night, from the Virgin to Aquarius, the latter almost at dawn.
At nightfall, emission nebulae can be distinguished with the naked eye as the complex of Orion nebulae, the group of Pleiades stars and the rest of the supernova known as the crab nebula.
Ibiza-Click.com
IBIZA'S MOST VISITED CULTURE AND LEISURE SITE
The summer solstice started with a solar eclipse and since the beginning of July it is visible, Also on the island of Ibiza, Comet Neowise at dusk focusing…