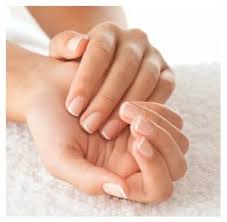 Our hands suffer much damage and can deteriorate easily. Aging marks on them are an undeniable signal over time. However there are a number of beauty tips that can make at home to be used so that your hands look soft and smooth.
The most important thing is that your hands always be hydrated, for that you can apply on a daily moisturizer, aloe vera or honey to improve skin texture and that they remain softer.
To keep young hands it is convenient bathe them in warm water with a little sea salt, hammer nails into a slice of lemon help whiten. If hands are irritated it is recommended to friction with some honey dissolved in cucumber juice, also if you want to have them white and smooth, Grate a potato and add the juice of half a lemon. You can use this preparation several times a day.
With a paraffin mask Express will achieve a lifting effect on your hands: some paraffin heated until melted and warm, spread it with a brush on the back of hands, wrap them with nylon, leave on for 20 minutes and then remove the paraffin with water at room temperature. Treatment is effective if you perform once a week.
Ibiza-Click.com
IBIZA'S MOST VISITED CULTURE AND LEISURE SITE
Our hands suffer much damage and can deteriorate easily. Aging marks on them are an undeniable signal over time. Sin embargo existe una serie de trucos…