INTERNATIONAL DAY OF RURAL WOMEN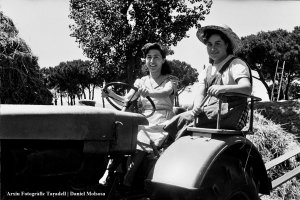 The 15 October is the International Day of Rural Women and from the Ibiza Town Hall they celebrate it with a round table via telematics that will analyze the role of women in the field and their evolution.
Three speakers participate in the act: Fina Prats, Maribel Juan and Marina Cardona. The international day of rural women was established by the UN General Assembly in 2007 to claim the decisive role and contribution of women in the development of agricultural and rural areas, as well as the improvement of food security and the eradication of rural poverty.
The round table on the occasion of the International Day of Rural Women, se podrá ver a través de la página de facebook del Ayuntamiento de Eivissa, at 12.00 hrs.. In the round table they intervene, as moderator, the Councilor for Equality of the Eivissa City Council, Claudia Cotaina and three women who have the rural environment and the countryside as a way of life and professional development, Fina Prats , Maribel Juan and Marina Cardona.
During the round table different topics will be discussed such as the role of women in the field, the evolution of women in this field, what kind of work they do and how did the initiative and the association in the world of the countryside arise.
This activity has the support of the Ministry of the Presidency, Culture and Equality, through the Balearic Women's Institute, and the Ministry of Equality, through the State Pact against Gender Violence.
Do you want to know the Ibiza culture and leisure agenda?
Ibiza-Click.com
IBIZA'S MOST VISITED CULTURE AND LEISURE SITE
The 15 de octubre es el Día internacional de las mujeres rurales y desde el Ayuntamiento de Ibiza lo celebran con una mesa redonda vía telemática que analizará el papel…