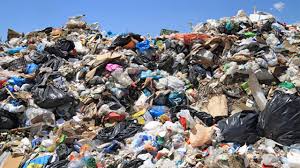 The Consell d'Eivissa has taken stock of waste management on the island. Both in selective collection of municipal waste, as in waste entry to the landfill, a reduction is contemplated that places us at levels of ten years ago.
They point out that the unemployment of the activity translates into very considerable percentages of decline, as for example in the case of the glass fraction, that has dropped a 42,02% in 2020 with respect to 2019, or the general descent of a 32,71% of selective waste collection, with generalized decreases also in the collection of paper and cardboard and packaging. Like this, if 2019 They were collected 24.396,50 tons of municipal waste, in 2020 have been 16.416,04 tons. To this is also added the decrease in the reception of waste at the Ca na Putxa landfill, up to a 25,70% less, decrease also caused by the paralysis in the economy and the closure of establishments due to the impact of COVID-19. On the other hand, the collection of pruning and gardening debris has risen a 10,37%, fraction that from now on will be considered raw material and not waste, by the start-up of the plant since it is material necessary for the process of treatment of the organic fraction and production of compost.
Other actions developed in 2020 are the definitive approval of the Sectoral Plan for the Prevention and Management of Non-Hazardous Waste on the Island of Eivissa, the publication of the Roadmap for the Eivissa Energy Transition, o the beginning of the studies for the drafting of the Insular Regulation of Light Pollution. The improvement in mosquito pest management, educational offers with environmental workshops in educational centers, participation in campaigns such as' Glass for Posidonia' or 'Recycle Glass for them' by Ecoembes, and specific activities for the Day of the Balearic Islands or the European Week for the Prevention of Waste.
On the other hand, the Ibiza Council will help, through an agreement, to municipalities with 4.400.000 euros for local entities, and in the face of the crisis situation derived from COVID-19, can help citizens by reducing the tax cost of garbage. What is intended with this measure is to alleviate the increase that had been foreseen in garbage receipts this year due to the start-up of the triage plant
Do you want to know the Ibiza culture and leisure agenda?
Ibiza-Click.com
IBIZA'S MOST VISITED CULTURE AND LEISURE SITE
The Consell d'Eivissa has taken stock of waste management on the island. Both in selective collection of municipal waste, as in waste entry to the landfill,…