MEDIEVAL FAIR ADAPTED TO COVID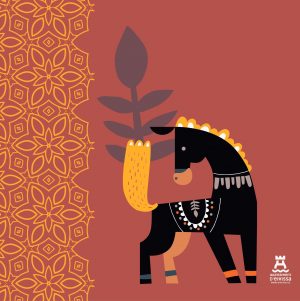 The medieval fair of this 2021 adapts to the Covid and the Ibiza Town Council has organized various outdoor activities that take place from the 7 to the 9 May to celebrate Medieval Ibiza in a small format.
Due to the health situation, This year the traditional medieval market will not be able to be installed but there will be a fair and activities to commemorate the Declaration of Ibiza as a World Heritage Site, with the small medieval program, three days with activities including theater, medieval music, dance performances, cuentacuentos y visitas guiadas por Dalt Vila. Todos los espectáculos tendrán lugar en el Portal Nou.
Las actividades comienzan el Friday 7 May, at 11.30 hours with the puppet show 'The Pirates Arrive!'. To the 13.30 hours there will be children's theater with the play 'concoctions for daydreaming' and to the 19.30 horas tendrá lugar un concierto. El grupo Tobairitz interpretará un repertorio lírico medieval poniendo especial interés en las manifestaciones propias de los trovadores trobairitz en el Occitano Medieval.
For the Saturday 8 May, at 11.30 hrs., a storytelling activity is scheduled by Àngels Martínez, 'Cuentos Medievales de aquí y de allí'. To the 13.30 h el Parque Reina Sofía acogerá un espectáculo musical medieval a cargo de Davinia Van Praag Dance Academy. In the afternoon, at 17.30 hrs., there will be medieval and Renaissance dance, in charge of the Dance Center and the Capricorn Studio and at 20.30 hours a concert by the Nouveau Quartett, With songs, fantasies and dances of minstrels and courtiers.
The Sunday 9 May there will be a new opportunity to enjoy the stories of Ángeles Martinez at 11.30 hrs.. El programa continúa a las 19 hours with an oriental dance show, a journey through dance, from the Maghreb to Saudi Arabia, with original costumes from each country.
People interested in attending the medieval fair shows can buy tickets, with a symbolic price of 2 EUR, on the eivissa.es website.
Besides the shows, on the occasion of this celebration, the Madina Yabisa Interpretation Center has organized for the days 8 and 9 May on schedule 10:00 to 14:00 hrs., a route to Dalt Vila sobre las murallas medievales. Los participantes en estas visitas, that will have limited capacity, they will receive as a gift the book 'De la fortificación de Yviça' of F. Cobos and A. Camera.
Interested persons should book by phone at 971392390 o por correo electrónico a madinayabisa@eivissa.es
MEDIEVAL FAIR PROGRAM 20214:
Do you want to know the Ibiza culture and leisure agenda?
Ibiza-Click.com
IBIZA'S MOST VISITED CULTURE AND LEISURE SITE
The medieval fair of this 2021 adapts to the Covid and the Ibiza Town Council has organized various outdoor activities that take place from the 7 to the…