MIQUEL GIL EN ES CALÓ DE S'OLI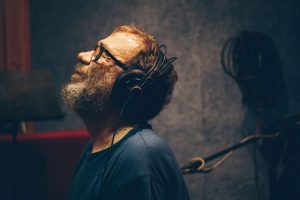 The Valencian singer Miquel Gil performs in the auditorium of Es Caló de s'Oli, in Cala de Bou, inside your tour "20 years of Organic".
The tour "20 years of Organic" represents the celebration and tribute to "the edition of a work that marked a before and after in the professional career of Miquel Gil" and the concert is held on Saturday, 22 in January of 2022 at 19:00 hrs..
With a track record of more than 40 years within traditional Mediterranean music, Miquel Gil has been defined as «the most modern of singers, with a look towards the future but with traditional experiences from the present».
After having formed part of the Al Tall and Terminal Sur formations, formations characterized by their mix of sounds and musical experimentation with important incursions into African rhythms, Gil formed his own personal solo project.
"Organic" it was the second album, and the most significant, of an extensive solo discography that has eight albums to date.
Admission to the concert is free, but it is essential to reserve the ticket and present the COVID certificate to access the venue. Tickets can be booked from Saturday 15 in January of 2022.
Miquel Gil concert – "20 years of Organic"
Saturday 22 in January of 2022
19 hrs.
Es Caló de s'Oli Auditorium
Street of Malaga, 07829, Cala de Bou
Free tickets, essential reservation
Do you want to know the Ibiza culture and leisure agenda?
Ibiza-Click.com
IBIZA'S MOST VISITED CULTURE AND LEISURE SITE
El cantante valenciano Miquel Gil actúa en el auditorio de Es Caló de s'Oli, in Cala de Bou, inside your tour "20 years of Organic". The tour "20 years of Organic"…