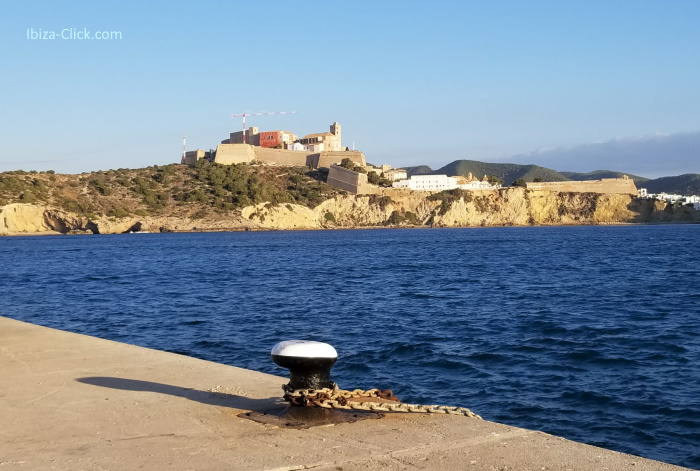 New activities of the Youth Creation Center of the Eivissa City Council (C19). From 1 October, a wide and varied offer of cultural actions has been programmed, educational and playful for children, girls and young.
Activities for youth of 13 to 17 years
The C-19 has a team of professionals from the youth field to offer a healthy and educational leisure to the youth of the municipality.
For the youth of 13 to 17 years there is a varied offer of more than 10 different and free weekly activities, To which is added the option of Saturday afternoon with the Vila Jove Nit healthy leisure program.
'Discover the C19' is a free program aimed at young people in which proposals are made every day of the week that young people choose according to their interest.
In the early afternoon in the center, the time is used in the face of studies, with guidance and support services, through the program "I did not pass, I review!", of 16.30 to 17.30 hrs..
In addition, every afternoon there is a specific activity: dancing and games are offered on Mondays on the terrace; on Tuesdays improvisation theater with Silvina Sodano and manga drawing with Paco García, and 3D Wednesdays and character creations with Toni Bonet and a workshop with Meritxell Rius for self-knowledge and self-acceptance.
On Thursdays it offers music creation workshops, 'Music does not understand gender' with Toni Planells, and critical thinking with the Eivissa Omega association.
On Friday there is a film workshop with Helher Escribano, plus English conversation and volunteer programs.
Space is also given in the 'Short and role change workshop' and every day Robotics workshops are offered with David Solà.
At last, the proposal for Saturday afternoons / nights is the Vila Jove Nit youth leisure program, for older than 13 years, with the programming of thematic activities for a healthy leisure and that for this quarter has as a novelty departures from the center to practice kayaking, escapes rooms y surfskate.
In addition, The C-19 offers educational centers teaching units for specific secondary school groups, like science "The Origin of the Earth" by Jordi Pereyra, as well as spaces adapted to sanitary standards in what the centers need.
As well, for this quarter, professionals are developing new teaching units to have a varied offer directed and adapted to the curriculum of secondary schools.
Children's activities for boys and girls of 4 to 12 years
On Saturday mornings at the C19 there are two types of activities: educational and free leisure, and specific workshops not free but with a very reduced price. The free program "Saturdays on the C-19", for boys and girls of 8 to 12 years, has fun activities to show how to enjoy a healthy leisure. Registration for this activity is mandatory and prior on the same Saturday, but it is in order of arrival until full capacity is reached.
For this quarter, new features have also been introduced since each month will be dedicated to a different theme. Like this, October will be dedicated to the performing arts, November in science and experiments, and December to Christmas, with the decoration and the creation of details.
There will also be family activities where mothers, Parents and children will enjoy the «Heritage» family gymkhana in Dalt Vila or traditional cooking workshops, both with prior registration.
The specific non-free workshops are theater, with three age groups, as well as drawing and magic. As a novelty there will also be percussion and creativity. They can be found by 40 euros per quarter or 55 euros if you are not resident in the municipality of Eivissa.
For this age group, the Christmas School is also programmed with educational leisure activities and small groups where conciliation and fun are the main objectives..
Activities for adults
The City Council also gives professionals the space, that will feature a Chi kung programming, Tai Chi, Pilates, Theatrical improvisation, creative expression, Photography and Photoshop, Microsoft Office workshop or Butotah Dance. Of the 11 to the 15 October, the Wabiza Association will carry out the Japanese Week.
Las inscripciones se pueden hacer mediante correo electrónico joventut@eivissa.es, telephone contact (971 397600 Ext. 24150) the in person of 9 to 13 hours and 16 to 20.30 hours at the offices on Castilla Street.
In addition, the facilities are also available in the mornings to use freely and by reservation.
Do you want to know the Ibiza culture and leisure agenda?
Ibiza-Click.com
IBIZA'S MOST VISITED CULTURE AND LEISURE SITE
New activities of the Youth Creation Center of the Eivissa City Council (C19). From 1 de octubre se ha programado una amplia y variada oferta de acciones de carácter…