NOW OR NEVER IN CAN JERONI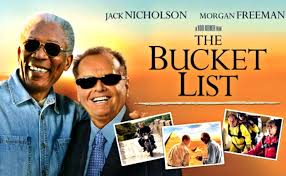 Within the program of activities against cancer has launched the City of Sant Josep de sa Talaia, the Friday, 14 February to the 20:30 hours is projected can Jeroni dramedy Now or never (The bucket list).
A movie, directed by Rob Reiner, that speaks of old age, Friendship, with melodramatic touch, protagonizado por Jack Nicholson y Morgan Freeman.
Now or never He tells the story of two terminally ill cancer patients, character and completely opposite worlds, befriend. Edward Cole es un engreído millonario mientras que Carter Chambers es un modesto mecánico. Nonetheless, They decide to undertake one last trip together to make, Before die, all the things you've always wanted.
Cinema: Now or never (VOSE)
Cycle activities against cancer
Friday, 14 February's 2020
20:30 hrs.
Can Jeroni Cultural Center
Sant Josep de sa Talaia
Free entry until complete seats.
Ibiza-Click.com
IBIZA'S MOST VISITED CULTURE AND LEISURE SITE
Within the program of activities against cancer has launched the City of Sant Josep de sa Talaia, the Friday, 14 February to the 20:30 hrs.…