OBLIGATION TO WEAR A MASK IN THE STREET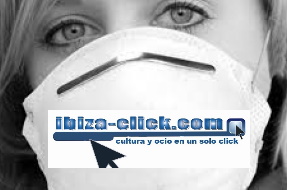 The Ministry of Health has made mandatory use of face masks on public roads through Order SND / 422/2020, published in the Official State Gazette (BOE), which takes effect on Thursday 21 May and will remain active until the end of the alarm state.
The rule extends to the entire population from 6 year old. The general fixed rule, "the mandatory use of face masks in people six years of age and older on public roads, in outdoor spaces and in any closed space for public use or that is open to the public, provided it is not possible to maintain an interpersonal safety distance of at least two meters". The text includes as an exception the obligation to wear a mask to those people who "have some type of respiratory distress that may be aggravated by the use of the mask" and to those whose use is contraindicated "for health or disability reasons".
Orden SND/422/2020, of 19 May, regulating the conditions for the mandatory use of a mask during the health crisis caused by COVID-19:
Ibiza-Click.com
IBIZA'S MOST VISITED CULTURE AND LEISURE SITE
El Ministerio de Sanidadha hecho obligatorio el uso de mascarillas en la vía pública a través de la Orden SND/422/2020, published in the Official State Gazette (BOE), which takes effect on Thursday 21 of…