OUTDOORS ON CINEMA FRIDAYS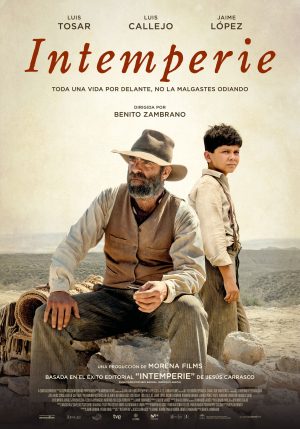 A thriller set in the Spanish postwar period, Outdoor, It is projected in the film cycle Friday, Can Jerome (Sant Josep de sa Talaia) on 9 of October to las 20:30 hrs.. A drama directed by Benito Zambrano in the purest Western style, starring Luis Tosar, with Luis Callejo, Jaime López or Vicente Romero, among others.
Intemperie estuvo nominada a cinco premios Goya en 2019 and took one, Best Adapted Screenplay. He tells us how a boy who has escaped from his village hears the cries of the men who seek him. What remains before him is an infinite and arid plain that he will have to cross if he wants to get away definitively from the hell from which he flees. Facing his persecutors at the service of the town foreman, his steps will cross those of a pastor who offers protection and, from that moment, nothing will be the same for either of us.
Friday Film
Outdoor
Friday, 9 in October of 2020
20:30 hrs.
Cultural Center Can Jeroni
Sant Josep de sa Talaia
Free entrance until full capacity.
Do you want to know the Ibiza culture and leisure agenda?
Ibiza-Click.com
IBIZA'S MOST VISITED CULTURE AND LEISURE SITE
A thriller set in the Spanish postwar period, Outdoor, It is projected in the film cycle Friday, Can Jerome (Sant Josep de sa Talaia) on 9 of October to las…