FRIDAY PARASITES OF CINEMA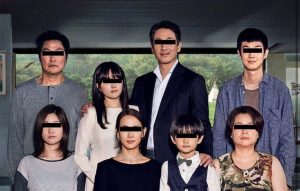 The winning film of the Oscar for best film, script, non-English language film, and director, vermin (Gisaengchung, 2019) screened at Can Jeroni in the Friday film series. It is an apparently simple story: A young man without a job and his family take a special interest in a wealthy family and manage to enter into the lives of that family after an unexpected incident that unites them forever ...
In vermin it is difficult to predict what will happen. He tells us how much Gi Taek (Song Kang-ho) like his family are out of work. When his eldest son, Gi Woo (Choi Woo-sik), starts giving private lessons at home Park (Lee Seon-gyun), the two families, they have much in common despite belonging to two worlds completely different, begin a relationship with unpredictable results.
Friday Film Series
vermin
Friday, 26 June 2020
Cultural Center Can Jeroni
Sant Josep de sa Talaia
21:00 hrs.
Free entrance until full capacity (restricted due to pandemic).
Ibiza-Click.com
IBIZA'S MOST VISITED CULTURE AND LEISURE SITE
La película ganadora del Óscar a mejor película, script, non-English language film, and director, vermin (Gisaengchung, 2019) screened at Can Jeroni in the Friday film series. Es una…