DO YOU KNOW HOW TO PREVENT A HEAT BLOW?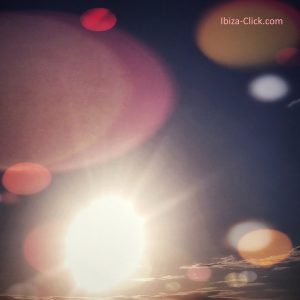 Do you know how to prevent heat stroke? When the cicadas sing, it is a sign that summer has arrived. The noise they produce are "love songs" that come from male to attract females. This must alert us and protect us against a possible heat stroke ...
Keep in mind that not only protecting ourselves from the Sun with sunscreens we exclude summer health risks, also must consider the heat. The body has mechanisms to regulate the body temperature, thermoregulation), but they may be insufficient. When the heat is over there is important lack of liquids (sodium loss, potassium, etc.), There is an elevation of body temperature which affects the functioning of the different organic systems.
Cicada!
Lucky you!!,
on the bed of Earth
die light borracha.
You know of the campinas
the secret of life,
and the story of the fairy old
born grass felt
you saved remained.
Cicada!
Lucky you!!,
because you die under the blood
of a heart all blue.
The light is God that descends,
and the sun
gap where it filters.
(of the poem ""Cicada", of F. Garcia Lorca)
The dehydration is the main deficiency that causes excess heat is The symptoms that occur are:
Exhaustion: excessive sweating, pallor, muscle cramps, exhaustion, dizziness or headaches, nausea or vomiting and fainting can also occur.
Hit of heat: medical care is always required. Body temperature is above 39 ° C, the skin is red, hot and dry; strong headache, and/or dizziness, State of confusion or loss of consciousness.
When this occurs it is necessary to call an ambulance, lie to the person affected in a place fresh, low ceiling and well ventilated, with the legs elevated. Provide you juice or water with salt.
The insolation endangers the person's life, so immediate medical attention is crucial. The best way to prevent these events is to avoid dehydration by drinking adequate amounts of water.. Also should avoid is activities vigorous among them 12:00 and the 16:00 hrs.. Is advisable to use clothes light and avoid meals hot.
Ibiza-Click.com
CULTURE AND LEISURE IN ONE CLICK
Do you know how to prevent heat stroke? When the cicadas sing, it is a sign that summer has arrived. The noise they make are "love songs" that come from the…