REOPENING OF CULTURAL SPACES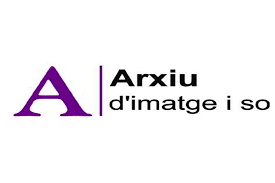 Three of the cultural spaces of the Consell d'Eivissa have been scheduled to reopen in Ibiza: the Image and Sound File, Sa Nostra Sala and the Ethnographic Museum of Eivissa for the coming weeks, taking into account the new phase provisions 1 of the de-escalation.
To guarantee safety, it is essential to maintain a protocol of hygiene measures adapted to each service.. Therefore, personal protection material will be available (hydroalcoholic gels and masks); The Museum's bins for closed pedal bins will be replaced and the capacity will be restricted to one 30%.
Thus, the Image and Sound File, attending to the regulations on files, continues to attend requests electronically. From Monday 18 May work in person at the Archive and can always be accessed by appointment.
As regards Sa Nostra Sala, the exhibition hall of the Consell Insular in calle Aragón, 17, you can visit following the rules of prevention and distance between people, from Monday 25 May, with restricted hours from Monday to Friday from 18 a 21h. It will continue until further notice with the exhibition The feminine condition through textbooks and reading, 1830-1970.
In the Ethnographic Museum of Eivissa, for its part, it will begin to work in person to condition the space to the new security protocol and prevention measures, from tuesday 19 May, and it will open its doors, in a restricted way according to new capacity regulations, in the public visit from Tuesday 26 May, with restricted hours from Tuesday to Sunday from 10:00 to 14:00 hrs.. Temporary exhibitions will continue: Puget, lineage of artists; Ships on the horizon… Corsairs at sea! and traditional Balearic Moble. Manacor Museum miniature collection.
Ibiza-Click.com
IBIZA'S MOST VISITED CULTURE AND LEISURE SITE
Three of the cultural spaces of the Consell d'Eivissa have been scheduled to reopen in Ibiza: the Image and Sound File, Sa Nostra Sala y el Museo Etnográfico de…