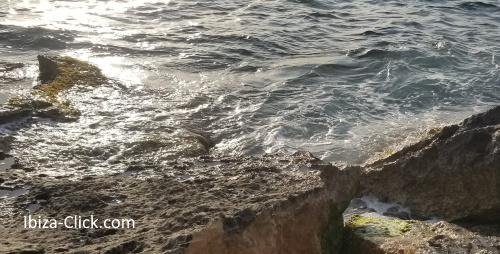 Sea water is the most complete universal nutrient, organic, bioavailable and free from Earth. Seawater therapy is a cellular nutrition technique endorsed by numerous scientific studies that have shown the health benefits. On an island like Ibiza, surrounds us and produces enormous benefits.
Seawater has a composition that is very rich in trace elements, iodine, potassium, zinc and other minerals that fresh water does not have. These trace elements are very effective in treating some diseases. The body absorbs these marine nutrients through contact with the skin. It should be borne in mind that seawater has antibiotic properties and exerts a great therapeutic effect.
Due to its density, water facilitates muscle relaxation., improves respiratory capacity, helps in the elimination of toxins and improves blood circulation thanks to the pressure it exerts. Due to its high sodium content (will) is of great help in muscle recovery. In water the body is lighter so the effort of the heart to pump is less. Also relieves rheumatic and muscular pain. It is especially indicated if you have psoriasis, and its high magnesium content is very effective in helping to calm anxiety. Revitalizes tissues and delays skin aging.
Not only baths in seawater bring us benefits, sea ​​breezes and sand walks also help the body stay well. The air at the seashore has very special conditions, since they are loaded with negative ions generated by the waves of the sea. This ion-charged breeze has a relaxing and antidepressant effect. Finally, a walk in the sand will provide a massage session for the feet and will activate blood circulation in the legs..
Ibiza-Click.com
IBIZA'S MOST VISITED CULTURE AND LEISURE SITE
Sea water is the most complete universal nutrient, organic, bioavailable and free from Earth. Seawater therapy is a proven cellular nutrition technique…