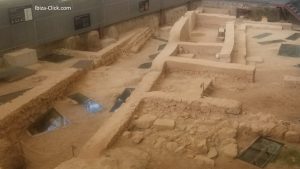 With the intention of making our heritage known to the little ones, From the Consell d'Eivissa a series of views and workshops of historical and architectural interpretation have been launched for the students of the summer schools. A pleasant way to encourage interest in cultural heritage.
In this way, the Sa Capelleta Archaeological Interpretation Center has organized the activity Summer in the chapel: gods, burials and life. These types of visits are configured to start with a tour of the center led by a guide who introduces, contextualizes and explains the site and the center, and a didactic workshop whose objective is to deepen the content presented.
With a duration of one and a half hours and a maximum of 15 students per group, throughout the month of July a total of 244 participants, belonging to five summer schools, They have been able to walk through three periods of the history of Ibiza and get to know three cultures through the different uses they made of this space, to end up making an own interpretation, using a small model, of the moment that we liked the most.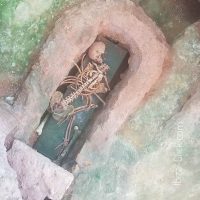 This activity will continue in the month of August in which it is also offered: Summer in the Chapel: from the wind to the bread. West windmills, a downward path that helps to identify the mills as part of a productive activity at a time when wind energy was the only alternative to grind. This tour will also allow you to get up close to the mill of the Porxet mill and the process of transforming the grain into flour.. The visit will be guided by a monitor who will rely on teaching materials specially designed for the activity in card format that will be delivered to each participant.
In addition to these activities at the Interpretation Center of Sa Capelleta, the Ethnographic Museum has organized the summer workshops 2020, addressed to boys and girls of 6 to 12 years, the last weeks of July. In these workshops visits are made to different rooms of the museum, traditional crafts and games in order to publicize a part of our heritage through leisure activities.
This year the issues that have been worked, linked to temporary monographic exhibitions, Puget artists have been painting, corsairs and miniature furniture.
In the same way, Guided visits to Ses Païsses de Cala d'Hort have been organized , Sa Chapel, Torre de Sal Rossa and Sa Caleta deposit. Through these guided visits to the centers and museums, young newcomers are introduced to the local culture and get to know the island's territory and heritage up close.
Ibiza-Click.com
IBIZA'S MOST VISITED CULTURE AND LEISURE SITE
With the intention of making our heritage known to the little ones, desde el Consell d'Eivissa se han puesto en marcha una serie de vistas y de talleres de…