THE SENIOR VOICE SEARCHES TALENTS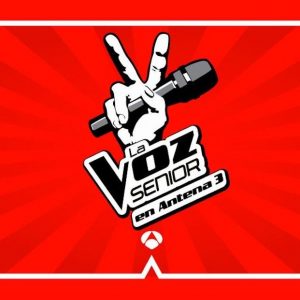 The senior voice, the television program that Antena broadcasts 3 prepares a casting for a new edition aimed at adults from 60 years (compliments on 2021).
The program is a version of "The voice" where artists older than 60 years have the opportunity to get on stage and succeed in the world of music. The program will consist of eight galas, four blind auditions, two rounds, a semifinal and a final gala.
La Voz is a Boomerang TV production for Atresmedia. They are preparing the 3rd edition and have a special interest in finding extraordinary voices but, above all, talento y originalidad. La Voz Senior is a family program open to all genres and musical styles. The judges of the program are familiar faces of the entertainment world in Spain: David Bisbal, Paulina Rubio, Pablo López, Antonio Orozco, David bustamante, Pastora Soler or Rosana
The pre-selection process will take place throughout the month of March through the videos (a cappella and with a musical base) that applicants must send. To sign up, you can click on the following link:
Once the candidate appraisal is done, those selected will be summoned, At first, with day and time to a face-to-face test at the beginning of April in the cities of Madrid, Sevilla, Bilbao, Barcelona, Corunna, Valencia and Las Palmas de G.C. The voice test that applicants must take will be "the chapel" (unaccompanied
musical. Unless they play an instrument).
At last, The candidates selected in the face-to-face castings will take a final voice test in Madrid, beginnings of May, in which they will sing accompanied by a pianist.
Do you want to know the Ibiza culture and leisure agenda?
Ibiza-Click.com
IBIZA'S MOST VISITED CULTURE AND LEISURE SITE
The senior voice, the television program that Antena broadcasts 3 prepares a casting for a new edition aimed at adults from 60 years (compliments on 2021). The program…