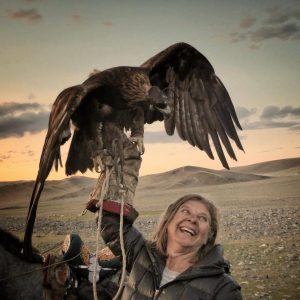 Caty Marí offers, during the weekend of 30 and 31 May a Workshop to give the right shape to our projects, to better understand our behaviors and improve our communication with the environment. A meeting to help communicate our highest parts with the everyday world taught by this shaman, medicine woman specialist in human behavior and awareness.
Cay Marí is an expert in reading the memories and energies of the participants, so that the content of the meeting unfolds through interaction with the group and its needs and in tune with the life force. He always ends up taking the course that touches and nurtures everyone.
Some of the benefits you can receive with this workshop are the following:
Real awareness of your current situation.
Finding solutions you have never seen before.
Presence, peace and connection with yourself.
Conflict transformation, attitudes and healing.
Translate the wisdom of your spirit into practical actions in the matter.
Caty Marí travel around the world, share your wisdom, works without external substances and uses what she calls the "Punto Can-Pal", located in the lower abdomen, where are the memories of matter, life and evolution.
Has a brave profile, dared, friendly, practical and humane. Guide your hand to people offering weekend seminars in different countries, principalmente en Europa (Spain, France, Switzerland, Ireland, Croatia, Belgium, Italy and others).
Imparte retiros personalizados en la de Ibiza y seminarios intensivos de siete días en un agradable pueblo de montaña, called holly, in Sierra de Gata-Cáceres-Extremadura. También guía grupos en viajes organizados, to places that due to their memories and characteristics have a special work potential at specific times, to mobilize energy (Peru, Mexico, Israel, Palestine, Jordan, Turkey, Egypt, Mongolia, Tunisia, India, Morocco, North Cape, Siberia, Armenia, The Pamir Corridor, etc.).
WORKSHOP WITH CATY MARÍ
DATES: Saturday 30 and Sunday 31 May 2020
SCHEDULE: Of 10:00 to 18:00 hrs. (with a lunch break).
PLACE:House of Caty Marí, near Sant Josep de sa Talaia.
INPUT: 170 EUR
INFORMATION AND REGISTRATIONS:
Tel. 605 472438 (Cristina)
catymari.es
Ibiza-Click.com
IBIZA'S MOST VISITED CULTURE AND LEISURE SITE
Caty Marí offers, during the weekend of 30 and 31 de mayo un taller para dar la forma correcta a nuestros proyectos, a comprender mejor nuestros comportamientos y a…