Nightcrawler THE Cineforum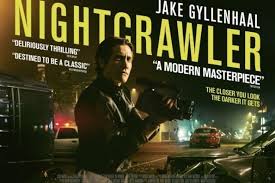 A psychological thriller, Nigchtcrawler, in the new appointment Wednesday, within the Cineforum cyclo Ibiza Friendly coordinating palaces and José Francisco Ruíz. The event takes place in the building of the former headquarters of Ibiza. Dan Gilroy in his debut portrays a satire against the lack of ethics in the world of broadcast journalism.
Without a doubt, a reflection on the human personality in crisis situations. We can say that it is a satire disguised as a thriller that will surprise what extent would you go to get a job?
In Nigchtcrawler, Lou Bloom (Jake Gyllenhaal) He is a young enthusiast who can not find employment. After witnessing an accident discovers how to make money as the world of journalism in the dangerous criminal Los Angeles. Your job is to reach the scene of crime or accident and photograph what happened to sell to the highest bidder.
Cineforum CYCLE Evissa
Nigchtcrawler (VOSE)
Wednesday, 6 March
18:30 hrs.
Sede la UIB
Building Command Antigua Ibiza
Free admission with limited capacity.
Ibiza-Click.com
EL PORTAL DE CULTURA Y OCIO MÁS VISITADO DE IBIZA
A psychological thriller, Nigchtcrawler, in the new appointment Wednesday, dentro del ciclo Cinefòrum Eivissa que coordinan Amable palacios y José Francisco Ruíz. La cita tiene lugar en el…