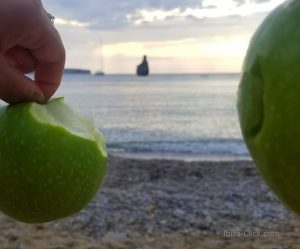 It is evident that the relationship between the island of Ibiza and sex is notorious. Many visitors come here to relax, enjoy the wonders of the island, turn on (at least, try it) and to have sex in one of the most emblematic places.
For the World Health Organization (WHO), sexual health is a state of physical well-being, mental and social in relation to sexuality. Requires a positive and respectful approach to sexuality and sexual relations, as well as the possibility of having pleasant and safe sexual experiences, free from all coercion, discrimination and violence.
On the other hand, experts agree that talking openly about female pleasure and the technological tools that help achieve it is a novelty, and evidences the change in the way that men and women look at and perceive erotic-sexual relationships. This fact is related to the rise and social presence of feminist movements and to the greater awareness of the social need for fair and equal gender relations..
According to some reports, the world average for sexual relations is 103 times a year ... although the Spanish come to 118. Relationships usually last a few 16 average minutes.
Ibiza and sex… two words that seem to go together, since the island is an ideal place to relax and recreate with your partner. The longer the preliminaries, more satisfying is the intercourse that follows. Spending time on preliminaries not only encourages stimulation, it allows us to rediscover other erogenous zones beyond the genitals, providing a much fuller sexual experience than the only pursuit of orgasm achievement.
Erotic & Click
Ibiza-Click.com
IBIZA'S MOST VISITED CULTURE AND LEISURE SITE
It is evident that the relationship between the island of Ibiza and sex is notorious. Many visitors come here to relax, enjoy the wonders of the…