MY MEXICAN BRETZEL AND EL REGION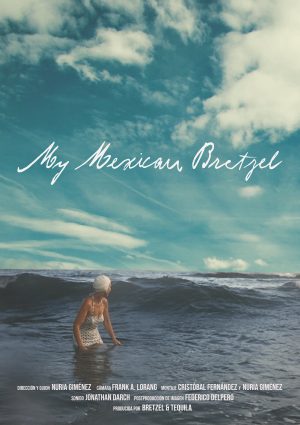 El documental experimental My mexican bretzel, directed by Nuria Giménez Lorang, is screened at the Regio cinema, in Sant Antoni de Portmany, on Thursday, 15 April, within the V International Independent Film Festival of Ibiza (Ibiza Cinema Fest).
Through ancient restored images the film heads towards beauty and drama. My mexican bretzel is an intimate diary of a wealthy woman, Vivian Barrett, illustrated by her husband León's home footage, a rich industrialist, between the years 40 and 60 the last century. The film is also a classic Douglas Sirk or Todd Haynes melodrama., with feelings on the surface. A flying trip through old Europe. A romantic dream.
Ibiza Cinema Fest
My mexican bretzel
Regal Cinema
Sant Antoni
Thursday, 15 April of 2021
19:00 hrs.
Do you want to know the Ibiza culture and leisure agenda?
Ibiza-Click.com
IBIZA'S MOST VISITED CULTURE AND LEISURE SITE
El documental experimental My mexican bretzel, directed by Nuria Giménez Lorang, is screened at the Regio cinema, in Sant Antoni de Portmany, on Thursday, 15 April, inside the V…