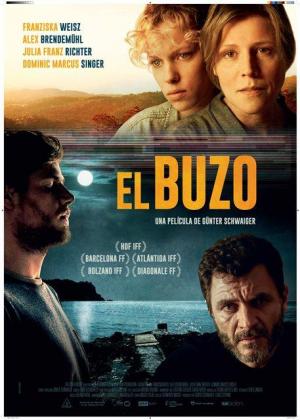 The IbizaCineFest, directed by Xavi Herrero, has presented its fifth edition, despite the pandemic. It will take place from 26 February to 7 March in a mixed format so that practically all of the 87 Films of the program can be seen on the Internet platform Filmin.
The IbizaCineFest program for this 2021 It is very broad since the interest in participating in the festival is growing and comes from all over the world and from 28 different nationalities. From 1 In February, the final program will be known, which will feature five national premieres of feature films and 14 of short films.
The film that opens the festival is El Buzo, a co-production between Austria, Germany and Spain directed and written by Günter Schwaiger and starring the Spanish Àlex Brendemühl, Franziska Weisz, Julia Franz Richter and Dominic Marcus Singer. It was shot in 2020 entirely on the island of Ibiza and it tells the story of Paul, a famous composer who lives on the island and who, for fear of scandal, tries to silence an accusation of mistreatment towards his former partner Irene in the presence of his daughter from 18 years.
The organization has highlighted the growing interest in participating in the different sections. For this edition they arrived 1.540 requests for feature films from which they have finally been chosen 27 To project. The same with the first edition of the Ibiza Short Script Festival script contest that it received 111 requests from which have been selected 12 to compete for the award of 1.000 euros for the production of the short. Even, in the section that allows the film industry to present a feature film using the system known as pitching, they arrived 54 requests from which have been chosen 6 Projects.
This year's mixed format will have screenings in the auditorium of the Centro Polivalente de Cas Serres, in the city of Ibiza; the Teatro España de Santa Eulària and the Can Jeroni cinema, in Sant Josep.
Do you want to know the Ibiza culture and leisure agenda?
Ibiza-Click.com
IBIZA'S MOST VISITED CULTURE AND LEISURE SITE
The IbizaCineFest, directed by Xavi Herrero, has presented its fifth edition, despite the pandemic. It will take place from 26 February to 7 de marzo en un formato mixto…