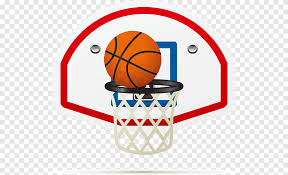 The 11th edition of the Paco Vázquez Campus takes place from 27 June to the 3 July of 2021 and will have the presence of the players Irati Etxarri and Andrea Vilaró. As every year, it will have coaches with great experience in high-level basketball and others from the best quarries in this sport..
The Paco Vázquez Campus has the participation of the Eivissa City Council and the Eivissa Council and is aimed at all boys and girls between 7 and 17 years, interested in working intensively for a week on technical and tactical basketball concepts led by Paco Vázquez, current assistant coach of Morabanc Andorra of the ACB League and at the time a player with more than 500 matches in the highest category of our basketball. It will also have the assistance of several professional players from the ACB League and the Women's League as well as the collaboration of Alba López, sports psychologist at Unicaja Málaga.
For the organization, It is 'an opportunity for the youngest to acquire a high-level apprenticeship without having to leave the island. It is an opportunity for children to have the presence of coaches with great experience in basketball, by qualified trainers, some of them members of the best quarries of the ACB, INEF graduates. In addition, it is a campus where everyone has a place, from children who have not played to those who want a more specialized game.'
The campus will have compliance with the sanitary measures decreed at all times and in this sense, a more compact campus has been envisaged and that is why there will be a unique schedule for students 7 days the campus lasts: of 09:00 to 14:00 hours and a single price of 175 EUR.
There is a price reduction in case of attending the campus with a brother or sister or attending campus from previous calls.
Those interested can register until next time 20 June at campuspacovazquez.com. También se puede contactar para cualquier duda o consulta a través del correo electrónico a info@campuspacovazquez.com
Do you want to know the Ibiza culture and leisure agenda?
Ibiza-Click.com
IBIZA'S MOST VISITED CULTURE AND LEISURE SITE
The 11th edition of the Paco Vázquez Campus takes place from 27 June to the 3 July of 2021 y contará con la presencia de las jugadoras Irati Etxarri y…